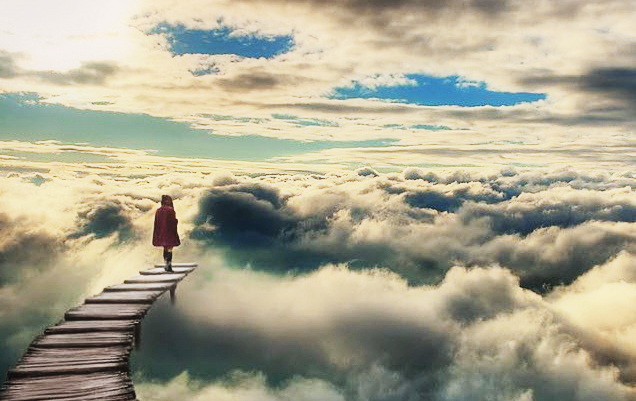 Everyone, regardless of the leadership context, will benefit from Lori's teaching on emotional and spiritual development of leaders. She has done a master-full job of weaving the best from psychosocial-spiritual academic research with down-to-earth story narratives from her own and others' redemptive journeys to illustrate just what transformational leadership looks like in our culture today for tomorrow.
– Rev. Dr. Russell R. Veenker, BCPC; Co-Founder, Mountain Learning Center Pastor Retreat 
---
Lori was the speaker for our Summer Women's Retreat in 2017. She gave form to the retreat by suggesting the topic, outlining the sessions then presenting at each session in the most compelling and heartfelt manner; she is an excellent public speaker. Our retreat was a huge success because of her direction and willingness to work with us in our setting. – Reverend Rebecca Watkins, Community Presbyterian Church of Lee Vining.
_________________________________________________________________________
When Lori came to present a day-long workshop for healthcare professionals, we were blessed.  Her intelligent passion for people is grounded in spiritual maturity that has been thoroughly tested by her life's journey.  Her presentations are interesting, evidence-based, and practical.  Most of all, they are inspiring.
– Gerald R Winslow, PhD, Loma Linda University Health – VP, Mission and Culture; Director, Institute for Health Policy and Leadership
---
We recently invited Lori Ciccarelli Stotko to be the featured speaker at our women's spring tea, and I have to say our women's ministry team was so happy and impressed with Lori's preparation, adherence to our theme, and passionate delivery of her message! Her deep love of God and His word absolutely shines through everything she says and does. Not only would I invite Lori back to speak at more events for our church, I have already recommended her to other churches in our area. This woman is a gem!
– Paula Friedrichsen, Director of Women's Ministries, Church on the Mountain 
---
I have had the great pleasure of working with and participating in multiple educational sessions presented by Lori. She is an amazing speaker who has the ability to captivate, inspire and encourage the audience to share the passion she has for the topics she presents. She is compassionate, caring, holistic and she brings such a broad spectrum of experiences to her audience. She is a fantastic leader and has many attributes that emerging leaders are drawn to. I highly recommend Lori as a speaker, teacher and role model.
– Theresa Dessert, RN, BSN
---
I have known Lori for over 20 years, both as a parent, and professionally in her work at the hospital. Lori is one of those special people who sees problems as challenges rather than obstacles, who creates a vision and goals to be reached, and has the intelligence and fortitude and perseverance to overcome and accomplish what most of us could never achieve.
– Dr. Richard Johnson, Public Health Officer and Board Certified Pediatrician
---
Quiet, elegant and genuine . . . yet when she speaks . . . forceful in delivering the message.  I have known Lori Ciccarelli-Stotko since she was a student in high school and to know of her spiritual journey is nothing less than remarkable.  Not only is her presentation professionally delivered, her wisdom and insight is profound.  She has been an invaluable and empathetic source to my wife and me during our boys' developmental challenges . . . something in which she has been a trailblazer in her own son's experience.  Nobody who comes in contact with her deep and resonating message can remain the same. Watch Lori's Keynote address, San Gabriel Academy Alumni Weekend 2017.
Edwin J. Vitrano – General Manager, Trilogy at Rio Vista, Former San Gabriel Academy Teacher
---
Within the first 10 minutes of Lori Ciccarelli's workshop on, "Developing Emotional & Spiritual Intelligence – A journey of Transformation" you know, without a doubt, that she believes what she is teaching.  Her passion for this program is clear from the moment she says, "Hello", and comes from a deep place in her own spiritual journey.  The workshop is full of fun and easy-to-apply tools that help each attendee bring more focus and joy into all aspects of their lives.  If you have the opportunity to participate in this program, do not miss it.  You will be glad you did for years to come.
– Pamela Payne, Child Care Provider
---
I had the pleasure of having Lori as one of my coaches in the Southern Mono Healthcare District 'Emerging Leader Program.' Lori is very passionate engaged in her work and I enjoyed her guidance.  The creative and caring approach in her teaching method is one I will never forget.
– John Graves, Safety / Disaster Preparedness Coordinator
---
I loved Lori's workshop. It was very well presented, very informative  and I found the tools she provided to be very useful in everyday life.  Lori is an excellent presenter.
– Nelida Garcia, Medical Interpreter
---
Lori's workshop provided me with emotional healing, hope in my faith, and tools to succeed for the future. I was reconnected with people I've been out of touch with for years and also made new friends that filled my heart with hope, strength and encouragement.  Listening to Lori's story and learning about the difficult but rewarding journey with her son JJ brought a light to my tunnel, and a hope for my future. I was incredibly blessed by the whole experience.
– Megan Cz, mother of 2 small children
---
Lori Ciccarelli has been a colleague for many years, and I have had the awesome opportunity to see her grow in leadership and to watch her spiritual transformation.  She is the foundational teacher for Mammoth Hospital's Emerging Leader program and her students always walk away with a deeper understand of self and what leadership truly means.  Lori's spiritual transformation and growth is so full that it has spilled over into retreats where she brings forth spiritual intelligence to evoke people  to walk deeper.  Lori is always striving to bring the best out of people.  Having the opportunity to attend  Developing Emotional & Spiritual Intelligence has helped me in my growth both professionally and spiritually. 
–Lori Bengochia, HR Generalist