---
Women's Spiritual Renewal Retreat
Hosted by the Lee Vining Community Presbyterian Church
July 24-26, 2017: Monday, 4:30pm – Wednesday, 11:00am. Lee Vining, CA
"Finding Our Passions and Purpose in God's Kingdom"
Facilitator: Lori Ciccarelli Stotko, MPS; Certified Spiritual Director
$100 includes all meals
For more information and to reserve your spot, please contact
Priscilla Hawkins, 248-904-6013
Reflect – Restore – Renew 

"Do not conform to the pattern of this world, but be transformed by the renewing of your mind. Then you will be able to test and approve what God's will is—his good, pleasing and perfect will," – Romans 12:2.
Facilitator / Leader 
Lori Ciccarelli Stotko, MPS, Founder and Certified Spiritual Director
———————————————————
Other retreats available
Elevate Emotional and Spiritual Intelligence
A Journey of Transformation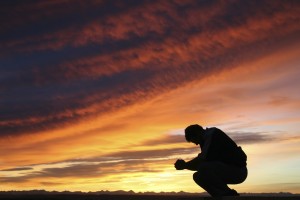 Research shows that highly effective leaders have a higher level of Emotional Intelligence. Spiritual Intelligence takes it to a heightened deeper understanding. We are all leaders in our circles of influence from our personal lives to our professional roles. It does not take a title of authority to be a leader. Participants will study the five components of Emotional Intelligence (self-awareness, empathy, social skills, self-regulation, and passion) with a deeper understanding through intimacy with Christ. This workshop focuses on Christian character development through the integration of Christian spiritual formation & disciplines, social competence exercises, mission / values integration, purpose renewal and leadership tools supported by biblical scripture and spiritual practices modeled after Christ's practices of relationship – communion with His Father and community with His disciples…abiding. Attendees leave with curriculum designed to support and encourage continuous Christian character development as the transformational journey is not a one-time event, but a daily walk, a process, a life style.
Potential participants: This workshop is designed for everyone from medical providers and pastors, to lay people of all levels… from the corporate leader and front-line staff, teachers, nurses, therapists to parents, families and church members. This one to two-day professional workshop can be tailored according to your needs.
♦♦♦♦♦
Everyone, regardless of the leadership context, will benefit from Lori's teaching on emotional and spiritual development of leaders. She has done a master-full job of weaving the best from psychosocial-spiritual academic research with down-to-earth story narratives from her own and others' redemptive journeys to illustrate just what transformational leadership looks like in our culture today for tomorrow.
– Rev. Dr. Russell R. Veenker, BCPC; Co-Founder, Mountain Learning Center Pastor Retreat 
♦♦♦♦♦
When Lori came to present a day-long workshop for healthcare professionals, we were blessed.  Her intelligent passion for people is grounded in spiritual maturity that has been thoroughly tested by her life's journey.  Her presentations are interesting, evidence-based, and practical.  Most of all, they are inspiring.
– Gerald R Winslow, PhD, Loma Linda University Health – VP, Mission and Culture; Director, Institute for Health Policy and Leadership
♦♦♦♦♦
I have had the great pleasure of working with and participating in multiple educational sessions presented by Lori. She is an amazing speaker who has the ability to captivate, inspire and encourage the audience to share the passion she has for the topics she presents. She is compassionate, caring, holistic and she brings such a broad spectrum of experiences to her audience. She is a fantastic leader and has many attributes that emerging leaders are drawn to.  – Theresa Dessert, RN, BSN
Contact lori.ciccstotko@gmail.com to reserve a spot, for more information or to book a retreat.